Grand Teton Blast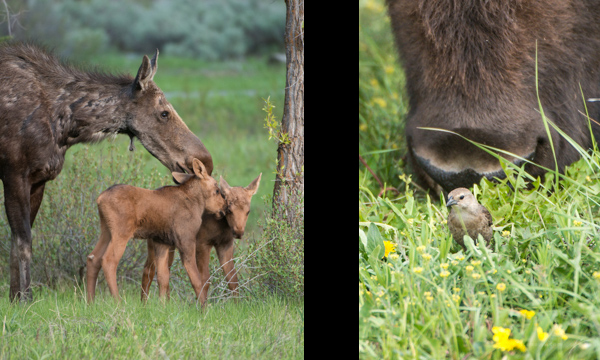 Just returned from another great workshop in the Grand Tetons. What a blast and what a great group of photo enthusiasts! The babies were out and in abundance for some critters.
The first day was a little slow for wildlife but then Doug showed up and we got in the rhythm.
Jerry and Tom had a double event as it was a 20 year reunion for these Air Force buddies. Paul was enthused making images of reflections, dead pine needles, and wildflowers while the rest of us concentrated our long lenses on the animals. We worked hard and at the end of the workshop we all needed a vacation! It was worth it, we returned with great images, lasting memories, and new friends.
I'm looking forward to seeing their images and to our Fall workshop.