I call them FunShops™ – Because if it's Work I'm Not Going!
Join Jim and Kathy Stamates for an adventure of a lifetime on our Wildlife Photography FunShops™ & Tours. Travel with a professional wildlife photographer exploring new locations and adventures. See the obvious, seek the unique. Learn Low Impact Field Techniques to improve your photography and nature experience. For more than 30 years Jim and Kathy Stamates have been traveling to explore seldom visited locations and making stunning photographs to share with the world. In The Rhythm™ Tours and Photo FunShops™  is excited to offer you the opportunity to join them in their next adventure.
Each adventure is unique. Some are exploratory expeditions while others revisit favorite locations. Photography is always part of every adventure but not the only reason to join in. The adventure, Jim and Kathy's knowledge of wildlife and travel, great camaraderie all make each trip unique and unforgettable.
Getting in the rhythm of nature is the key to seeing the unique and experiencing our amazing planet. Our tours have been called 'life changing'. Join an upcoming Adventure: Tanzania, Africa, Brazil, Grand Tetons, Alaska Adventure,  or design your own. Let us be your personal guides and photography instructor.
Low Impact Wildlife Photography is an Authorized Permittee of the National Park Service
2018 & 2019 FUNSHOPS™ AND EXPEDITIONS
EMAIL US TO RESERVE YOUR SPOT.
Fall 2018 Grand Teton Wildlife and Landscape FunShop™
Dates: Sep 24 – 27 2018
Cost:  $1295  4-Full Days in the Field
(includes Farewell Dinner at Jackson's Finest)

Join Jim and Kathy Stamates for 4 Full days of photographing wildlife and landscapes in their favorite National Park. This is the ultimate time of year for photographing fall colors of iconic landscapes, Animals have their winter coats and look their best. The rut is in full swing with Elk bulging, Moose mating, and the Bears are in a feeding frenzy. This is our most popular FunShop™ and fills quickly. Click Learn and Book now!
    FALL 
The Ultimate African Adventure 

ADVENTURE TANZANIA 2019
9 DAY PHOTO SAFARI DURING THE CALVING SEASON
March 1-9 2019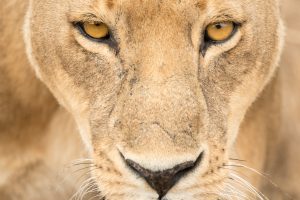 Join Jim and Kathy Stamates  in Tanzania for the Safari of a lifetime 
when nearly 2 million herbivores are giving birth. 
This is the ultimate 9 day All Inclusive African Safari that has been customized by Jim and Kathy to maximize your African Experience. A small group of FunShop Fanatics will be pampered by the friendliest and most attentive staff and guides

All Inclusive African Safari Adventure
DATES: March 1 – 9 2019
COST:  $8750 per person Dbl occupancy 
(minimum 6 – maximum 8 photographers plus room for non-shooters)
Single supplement additional $775
BRAZIL'S PANTANAL
 10 DAYS | 09 NIGHTS
October 12-21 2019
All Inclusive JAGUAR EXPEDITION
DATES: October 12-21 2019
COST:  $6,950 per person Dbl Occ. 
(minimum 6 – maximum 8 )
Single supplement additional $400

Join Jim and Kathy on this amazing adventure searching for the elusive Jaguar and other exotic species including Giant River Otters, Tapir, Capybara, Caiman, Giant Anteaters, and so many tropical birds you won't know where to point your camera first!

If you are interested CLICK HERE to let us know right away as this will be a small group and space will  be limited.